Photo galery/D-6.jpg
Vrijlevende Przewalskipaarden in een bergsteppegebied van Hustai Nationaal Park (Mongolië).
Free roaming Przewalski horses in a mountain steppe area of Hustai National Park in Mongolia.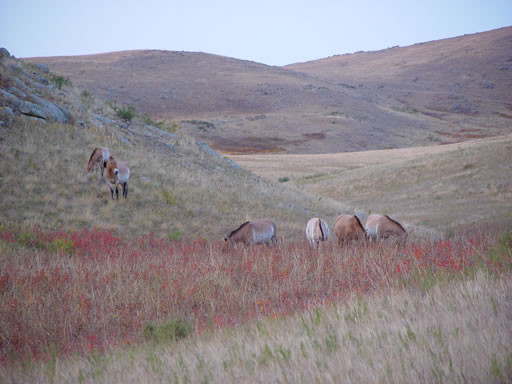 Photo/Foto: A.M. Groeneveld
N.B. Alle rechten Stichting tot Behoud en ter Bescherming van het Przewalski Paard. Overname beeldmateriaal toegestaan, mits met vermelding eigenaar/bron.
All rights Foundation for the Preservation and Protection of the Przewalski Horse. Use of these pictures is permitted with acknowledgement/credits of owner/source.